The music of the Canterbury Scene reaches out to people through time and space and has far reaching influences on other musicians. Some of these influences travel across to the other side of the globe from where the music originated. Over the course of a few posts, I will take a brief look at a few Japanese bands inspired by the Canterbury scene. More than simple imitations, these bands feature highly skilled musicians with a deep respect for their inspirations.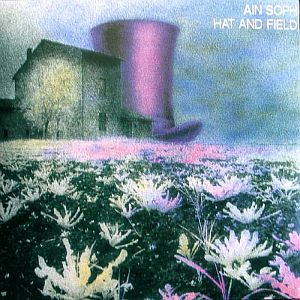 Ain Soph is one of the most obviously Canterbury inspired bands from the Japanese prog rock scene. They started out as a prog band in the 70s and the earliest available recordings from them are late 70s live demos released in the early 90s in the release Ride On A Camel. Could it be a reference to the band Camel? In 1980, they released a highly acclaimed debut album called A Story of Mysterious Forest and in 1986, their even more acclaimed (I believe) Hat and Field which is an obvious reference to Hatfield and the North, both in title, album cover and to some extent the music they play. One of the album's songs is called "Canterbury Tale (For Pye Hastings & Richard Sinclair)". It makes me wonder if Pye or Richard ever heard it?
If you find these references obvious to the point of being a little painful, don't let it turn you off their music which is surprisingly beautiful and "genuine" for a Canterbury band so far away from Canterbury.
For those curious enough to check it out, here's a small sample, the album's opening song "The Swan Lake".
http://www.youtube.com/watch?v=http://www.youtube.com/watch?v=fKJ2y8qlkf8
Enjoy!